---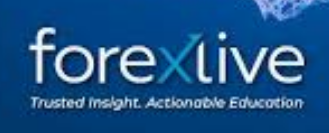 Read full post at forexlive.com
Beijing will reopen primary and secondary schools for in-person classes. Senior and middle high schools were allowed to return to classrooms from June 2, now all are reopening. Beijing shut its schools in early May and moved to online learning.
It's a mixed bag still in Shanghai. The city's Communist Party chief spoke on Saturday, saying his authorities had "won the war to defend Shanghai" against COVID. Meanwhile in Shanghai,
most students have not been allowed to resume in-person classes
dining indoors is still banned
mass PCR testing for its 25 million residents continues every weekend until the end of July
In Shenzhen on Saturday an announcement that it would shut all cinemas and parks, and all public events have been suspended in one district after 6 local cases were found. 50% capacity constraints were set for restaurants in the district
Shenzen residents must show a negative  COVID-19  test to enter public venues & transport taken within the last 24 hours (from 48 hours previously).
–
There are signs of improvement in China, but also setbacks.  Volatility  in reopening will continue, thus in the economy also.
China is struggling to emerge from 2020: