---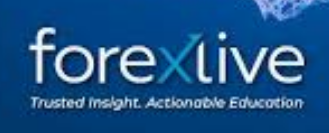 Read full post at forexlive.com
Markets:
Gold down $12 to $1825
US 10-year yields down 6 bps to 3.09%
WTI crude oil down $2.20 to $103.99
S&P 500 up 35 points to 3795
JPY leads, EUR lags
The bond market is sending much-more straightforward messages at the moment than others. It starts at the front end where yields fell 4 bps to day to 3.01% and touched as low as 2.87%. That's a long ways from 3.45% at the highs last week.
At the same time, the Fed funds futures curve is pricing in a terminal rate near 3.5%, down from +4% last week.
It's a sign that the market is shifting from worries about inflation to concerns about falling growth. That concern also weighed on USD/JPY as the pair fell 130 pips today to 134.97 and touched as low as 134.27.
Tempering the fall may be concern about today's Japanese CPI report. A high reading could put the pressure back on the BOJ to drop yield curve control.
Broadly, the yen was strong because the market is seeing a lower terminal top for all central banks. In the US PMIs the indications of inflation pressures fell and in real-time oil and commodity prices are dropping.
That paradigm is putting pressure on commodity currencies and AUD, CAD and NZD were all lower Thursday. The trio are threatening the double bottoms from May and mid-June. China and global growth is looking less-rosy and that will be the focus for them in the days ahead.