---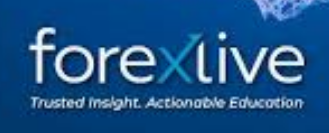 Read full post at forexlive.com
The lack of any negative headlines in itself is a positive development, and that is what's helping broader market sentiment today I would say. The banking turmoil has caused plenty of panic and worries but it looks like we are finally seeing traders and investors breathe a much needed sigh of relief.
2-year German bond yields are now 20 bps today to 2.52% while 2-year Treasury yields are up 15 bps to 4.07% at the moment.
It still doesn't take away from the plunge that we have seen in the past week or so but it is at least a start. That indicates safety bets are starting to abate and we are seeing equities benefit as a result. Here's a snapshot of things in Europe:
Eurostoxx +1.8%
Germany DAX +1.7%
France CAC 40 +1.7%
UK FTSE +1.4%
Meanwhile, S&P 500 futures are also seen up 25 points, or 0.6%, at the moment with Dow futures also seen up 0.6% and Nasdaq futures up 0.3% on the day.
In FX, things are more mixed though but the Japanese yen is among the laggards as bond yields climb higher. USD/JPY is up 0.8% to 132.30 levels now with the dollar sitting more mixed – down against the euro and franc but up against the pound and antipodeans.