---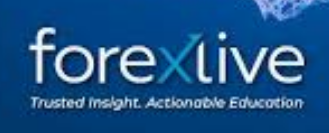 Read full post at forexlive.com
Headlines:
Markets:
GBP leads, USD lags on the day
European equities a little higher; S&P 500 futures up 0.2%
US 10-year yields down 2.6 bps to 3.788%
Gold up 0.6% to $1,952.39
WTI crude up 0.9% to $72.48
Bitcoin down 0.1% to $26,450
It was a quiet session for the most part as there wasn't any key headlines in Europe. In terms of data, we saw UK retail sales come in slightly better in April but after a softer revision to the March numbers.
But the story of the day is a retracement in dollar gains as the risk mood holds up ahead of the long weekend. US debt ceiling talks look to be making progress and that is helping to see US futures climb after a bit more of a cautious and tentative start.
The dollar tracked lower in European morning trade and continued that throughout the session, with the pound and antipodeans benefiting the most. GBP/USD is up 0.5% to 1.2380 while AUD/USD is up 0.5% to 0.6538 after a test of 0.6500 earlier in the day.
Elsewhere, USD/JPY is down slightly to 139.75 after a rejection at 140.00 with lower bond yields also placing a drag on the pair. EUR/USD is up just a touch by 0.2% to 1.0745 and USD/CAD down 0.2% to 1.3605 on the day.
It's now over to US PCE price data to see what that has to offer, before markets start to gear towards the long weekend and then month-end trading next week.