---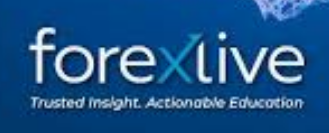 Read full post at forexlive.com
Headlines:
Markets:
CAD leads, JPY lags on the day
European equities mixed; S&P 500 futures up 0.1%
US 10-year yields flat at 4.318%
Gold up 0.1% to $1,935.33
WTI crude up 0.9% to $92.34
Bitcoin up 1.3% to $27,131
It was a relatively quiet session as markets continue the waiting game ahead of the main events later this week.
The dollar is mostly little changed but traded lower against the commodity currencies, with USD/CAD in particular being down 0.4% to 1.3427 currently. That comes as oil prices continue to surge higher in an otherwise slower start to the week for broader markets. Brent crude briefly clipped above $95 but is still sitting up 0.5% to $94.87 at the moment.
Meanwhile, outside of some light gains in the aussie and kiwi, the rest of the major currencies are more stuck in narrower ranges so far on the day.
In the equities space, things are slightly choppier but there remains little interest after the tepid moves in Wall Street yesterday. Investors seem settled to wait on the Fed tomorrow and the same can be said for Treasuries.
And so, the wait continues..