---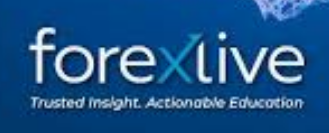 Read full post at forexlive.com
US yields have started to move higher with the 10 year yield now up 3.2 basis points at 4.3506%. The 2 year yield is up 1.8 basis points and the 30 years up 3.0 basis points. That has tilted the dollar buys back to the downside, and also sent stock futures lower. The Dow, S&P, and NASDAQ futures are now implying a lower opening.
In the US at that market:
2 year yield 5.079%, +1.6 basis points
5-year yield 4.488%, +2.6 basis points
10-year yield 4.3506%, +3.2 basis points
30-year yield 4.426%, +3.0 basis points
The stock futures are implying a negative open:
Dow industrial average -49.3 points
S&P index -3.5 points
NASDAQ index -22 points
Microsoft raised its dividend to $0.75 from $0.68. Instacart IPO will trade publicly at some point today. The IPO price was set at $30 a share late yesterday.
in the Forex market:
EURUSD: The EURUSD is back below its 200 hour moving out of 1.07042. It's 100 are moving averages at 1.0685. The current price is trading at just below the 1.07 level at 1.0699
GBPUSD: The GBPUSD briefly moved above its 100-hour moving average of 1.2421, but currently trades back down at 1.2404. Staying below the 100-hour moving average keeps the sellers more in control
USDJPY: in the Asian and European session, the USDJPY bounced off its 100 hour moving average at 1.4755. The current price is trading within a swing area between 147.73 and 147.87. The current price trades at 147.80:
USDCAD is trading above and below is 100-day moving average 1.3399. Canada CPI came in higher than expectations reminding the market that inflationary pressures still remain.