Fondex "Investment Supermarket is one of the Very few Brokers that take full advantage of the cTrader/cServer Suite. where all functions you need are seamlessly integrated into the cTrader Platform.
WARNING: Fondex has a very edgy "volatility rule" in the Fraud Section of the Terms of Service, check below for more details.
we followed up on this per email but got no meaningful response.
on 30 November 2018, Fondex canceled the IB Agreement with SwingFish. (no more rebates being paid)
---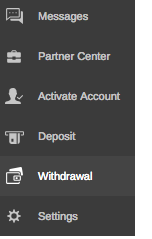 things like Contacting the Broker, Partner actions, Account management, Deposits and Withdrawals are all reachable via the platform itself.
accessible via Windows, Android, iOS and web.

this also brings some disadvantages, such as moving Funds between accounts requires a Support ticket to be done. (but they are quite quickly in doing this things)
Fondex allows Crypto Currencies to be traded 24/7 (Incl. Weekends and Holidays)

---
also notable for this Broker is that they more focusing on Investors, with a VERY large range of products, all are CFD Based but most of them carry a large Spread, making this Broker not Very attractive to Day traders.
The all in one suite makes it easy for a small investor to get started, however, before pressing buttons, make sure you have done the Due diligence, as the cost of holding some assets can be quite substantial.
---
Fondex is a TopFX Brand, shares the CySEC Regulation 138/11, which is held by TopFX, a Liquidity Provider at the Same address.
43 Forex Symbols
12 Cryptocurrency pairs [XRP,BTC,ETH,LTC,DSH,EMC]
9 Metall & Oil
13 Indicies
291 US (American) CFD Stocks **
50 CFD ETF (iShares / Powershares)
133 Australia CFD Stocks **
75 Japan CFD Stocks **
66 Italy CFD Stocks **
55 British CFD Stocks **
41 France CFD Stocks **
33 Swiss CFD Stocks **
32 Hong Kong CFD Stocks **
29 German CFD Stocks **
29 Singapore CFD Stocks **
26 Spain CFD Stocks **
16 Netherlands CFD Stocks **
10 Portugal CFD Stocks **
14 Belgium CFD Stocks **
ALL Assets are offered on CFD Basis.
** Dividends may be deducted/added from the account balance
Symbol Totals from October 2018
Fondex has a No-Scalping rule in the Terms of Service
in Section 2 of the ToS they define "scalping" with holding times shorter than 120 seconds, meaning all trades should be held longer than 2 Minutes to avoid a breach of Contract.
---
TOS from October 2018 [2 (scalping) and 32.4 Fraud]) The Company reasonably suspects that the Client performed abusive trading such as, but not limited to, Snipping, Scalping, Pip-hunting, hedging, placing "buy stop" or "sell stop" Orders prior to the release of financial data, arbitrage, manipulations or a combination of faster/slower feeds.