Get a funded Trading Account!
at a glance
We provide you with an account that represents 50,000 USD of our Equity.
You keep 50% of the profits
no special trading strategy required
manage risk and drawdowns at all times!
losses will be covered by us.
that's it!
---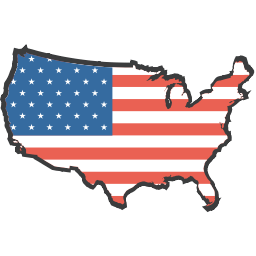 American's welcome!
it is completely Legal to Join as American Citizen or Resident, because you will trade Funds owned by the Company,
which makes you and Employee or Freelancer.
there are no Restrictions for doing this by the SEC.
---
Getting Funded does NOT mean you will get free money, it means that you will get an Account to Trade, and you get paid 50% of the profit's you do generate from it.
You will need to do a few things which will take time and effort after enrolment to qualify.
there is NO SHORTCUT or SKIPPING for the enrolment and qualification requirements!
protecting our money is the priority, so if you break the rules, then you're out. It's as simple as that.
detailed informations on our Company Website
are you Eligible?
self-check first!. you need to answer ALL the requirements below positive in order to be eligible.
I'm a Day-trader (able to trade at least 10 day's a month)
I'm able to Manage Equity (the Equity can never be lower than 90%)
My Daily drawdown will never be higher than 5%
My Total drawdown will never be higher than 10%
I'm willing to make a 3 Stage Evaluation (demo) lasting up to 120 Day's in total
see a timeline of the enrolment process
Can you follow and accept these rules?
Rule check!. You need to be in agreement with ALL the rules stated below!
It's our money and we will do anything to protect it! Failure to follow these rules will result in immediate termination.
if your account does exceed the Equity and Drawdown levels, trades may terminated by us, and you are no longer eligible for payments
no Gap Trades (gap's don't count)
Profit's are based on Net-Profits
Payments are processed via EnFoid Lenders System with 30 Day Payout
Profit's from the ongoing month, can be used to finance future & past losses.
already settled Profit's in the System are your's to keep.
No Compounding, your Goals and limit's will not change with higher or lower Balances.
Enrolment Process
EnFoid manages all financial transactions, you will be paid via the company's investment system. You will not need to have a balance of your own.
Steps to complete: see a timeline of the enrolment process
1. Enrol in the Program and pass the interview in our chatroom (we want to know who we give the money to first)
2. You will need to trade a demo account for at least 14 trading days (the initial test, where you can show us what you can do)
Pass with: max drawdown of 10%, profit target of 5%
3. You will then need to trade a demo account for a maximum of 30 days with your strategy (so we can see what you are doing)
Pass with: max drawdown of 5%, profit target of 10%
4. You will need to trade a demo account for a further 60 days with your strategy (to prove consistency)
Pass with: max max drawdown of 2%, monthly profit target of 5%
5. We will conduct another short interview with you, arrange signed contracts, making sure your EnFoid account is linked properly and you are ready to go.
6. You will then receive a final account which will represent the funds you will be trading.
50% of the profit's made on this account will be deposited into your EnFoid account at the end of the month,
where you can access them and freely do as you please.
All funds in your Lenders account will get paid interest.