---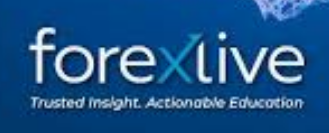 Read full post at forexlive.com
The major US stock indices are closing sharply higher on the day. That's good news. The not so good news is that for the week they are all lower.
For the NASDAQ and S&P index the index closed lower for the 6th consecutive week. For the Dow industrial average fell for the 7th consecutive week.
The final numbers for the day are showing:
Dow industrial average up 466.36 points or 1.47% at 32196.67
S&P index up 93.81 points or 2.39% at 4023.90
NASDAQ index up 434.05 points or 3.82% at 11805.01
Russell 2000 up 53.28 points or 3.06% in 1792.66
For the trading week:
Dow industrial average fell -2.14%
S&P index fell -2.40%
NASDAQ index fell -2.81%.
From all time highs:
Dow industrial average is down -12.87%
S&P index is down -16.49%
NASDAQ index is down -27.18% him