---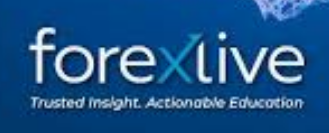 Read full post at forexlive.com
Markets:
Gold down $6 to $1786
US 10-year yields up 10 bps to 2.88%
WTI crude oil up $2.04 to $93.95
S&P 500 down 3 points to 4207
NZD leads, GBP lags
Selling in the Treasury market helped to upend what had been a continuation of the post-CPI move. The early theme was: USD selling, lower yields and higher stocks. However yields reversed intraday led by the long end, helped by a soft auction. That price action unwound dollar selling.
To illustrate, USD/JPY fell to 131.74 at the lows only to climb to 133.02, finishing the day up 15 pips. It was a similar pattern right across the board as dollar sellers lost their appetite.
The bigger question is 'what is the bond market trying to say?' and the fixed income strategists at BMO have this to offer:
It's tempting to view the price action as containing information regarding the underlying macro outlook. Such an interpretation would imply that investors have taken the risk of a recession off the table and in its place refocused on the potential for Powell to successfully navigate a soft-landing. Nothing contained in today's developments would support such a conclusion; which leaves us to lean toward the 'choppy summer trading' explanation for the decidedly choppy price action.
Time will have to tell on that view.
Tomorrow's slate of prelim UMich consumer confidence (and the inflation expectations data within) will be the headliner tomorrow.
Notably, energy prices made some headway on a better view of global growth. That may be feeding back into rising inflation expectations in the bond market and is worth watching closely. For its part, the loonie didn't get much of a benefit from oil and trailed AUD and NZD for the second day. I spoke with Reuters earlier about the two-month high in CAD.